Fonterra New Zealand cheese is the best cheese for melting.  Similarly, it digests perfectly.  Fonterra cheddar cheese is the first and original cheddar cheese of Trinidad & Tobago, fondly known as "Trinidad Cheese".  It is known for its premium quality, firmness yet mild taste.  Fonterra cheese is aged cheddar cheese of New Zealand that adheres to the curing process and is not young cheese.
Fonterra New Zealand Cheese is always a favourite in households globally, including Trinidad and Tobago.  Whether it is grilled or toasted, packed in kids' lunchbox, crumbled into salads, or used as the star for your recipes, New Zealand Cheese is your best secret ingredient.  With its versatility, great taste, and fantastic selection when you choose our cheese, you will discover that it is perfect for any occasion.
Did you Know?
Fonterra NZMP Cheese and Butter won international honours at 2018 World Championship Cheese Contest. Read more here.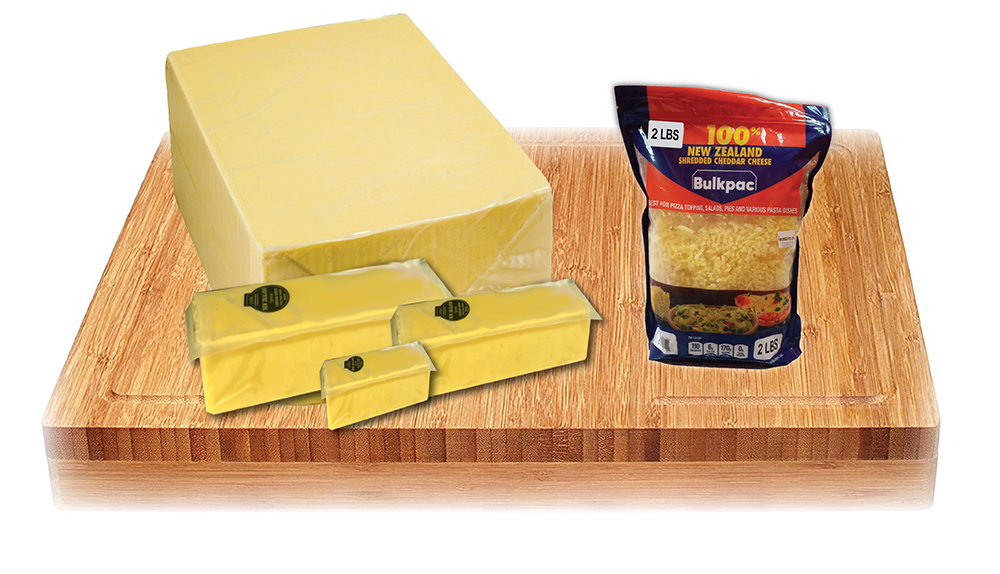 Product Description

Packing

New Zealand Cheese (regular and veggie)

New Zealand Vacuum Sealed Cheese

Bulkpac New Zealand Shredded Cheddar Cheese

New Zealand Shredded Cheese

New Zealand Shredded Cheese